Let Rad Transform Your Gray Concrete into Art!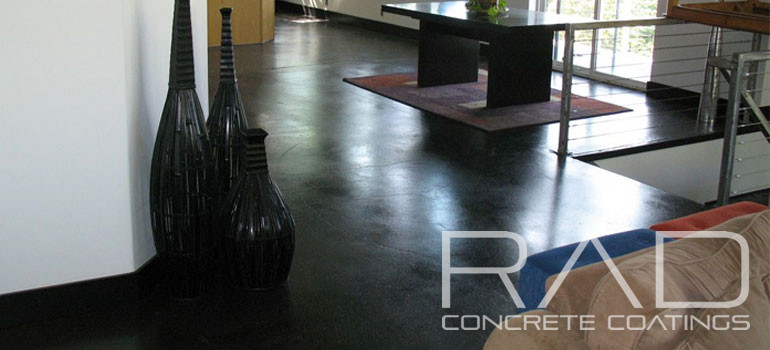 Concrete Staining gives the appearance of expensive flooring at a fraction of the cost. It is a unique and elegant option for both interior and exterior existing concrete surfaces and provides a durable, permanent stain which requires little maintenance. Sealer is applied to further enhance depth of color and provide surface protection.
Acid stain coloration gives concrete a mottled, variegated, or marble-like look. Restore old world beauty to basements, driveways, businesses, patios, walkways, garages, and restaurants.
Magnify the natural beauty of concrete.
What to Expect
Coming soon!
How to care for your stained concrete
Coming soon!