FOR OVER 10 YEARS, WE'VE TAKEN GARAGE FLOORS TO THE NEXT LEVEL.

Give your garage the look and feel of an interior room that you can drive on. All garage floors installed by Rad Concrete Coatings feature top of the line coatings. Our floors are economical, low maintenance, and take from one to three days to install.
One of the main keys to our durable floors is the care and attention towards the surface preparation process. Whether your floor is new or old, we have the right equipment to properly treat concrete for guaranteed adhesion.
Epoxy, Urethane & Polyaspartic
Our Urethane, Polyaspartic, or Epoxy Garage Floor Coatings are high solid, two component, heavy duty coatings formulated for the most demanding requirements. They dry to a tough, high gloss finish with excellent resistance to chemical attack, alkali, abrasion, and corrosion. The Decorative Flake Coatings are easy to clean and do an excellent job hiding dirt. Our clients are amazed at how easy their epoxy garage floors are to clean, and they look absolutely stunning.
You'll be pleased with your practical, functional, and beautiful showroom quality floor. A value-enhancing addition to any home, retail, or commercial establishment!
WE PREP OUR JOBS BETTER THAN ANYONE ELSE.
Surface Preparation
Your concrete will be diamond grinded with a professional Floor Grinder. The grinder will remove any surface contamination, sealers, and existing coatings. Aggressive grit diamonds open the pores of the concrete to allow proper and full adhesion.
What to Expect
Coming soon!
How to care for your new Garage Floor
Coming soon!
Garage Cabinets & Storage Solutions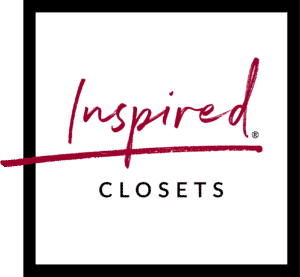 For garage storage needs, please contact our friends at Inspired Closets. They do a phenomenal job and have been taking care of our RAD customers for years.
LEARN MORE »