There's only 1 more week of the 2018 Utah Valley Parade of Homes – Are you coming?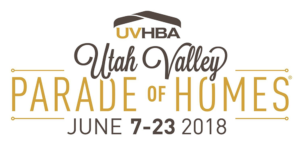 We're honored to have participated in eleven homes this year! We loved working with the different builders and being part of creating these beautiful spaces. We installed multiple custom garage floor coatings and some out-of-this-world waterproof deck coatings, we had a blast!
Check out our Parade of Homes page to view which homes we were a part of this year. Remember, the Parade ends this Saturday, June 23rd – don't miss it!
Looking for information about Rad Concrete Coating's participation in previous Parade of Homes years? Check out our Parade archive here »
View all of the homes and other Utah Valley Parade of Homes details on their website here »
Have a question about any of the RAD projects you saw at a Parade Home this year? Contact us and we'll get you details on what we used and get you a quick quote for your property.